Homes in Granby, Colorado
Have you ever dreamed of owning a beautiful new vacation home in Colorado's magnificent high country? Or perhaps you're at a stage in your life where making the mountains your permanent home is a very distinct possibility. In either case, Granby is your ticket to Colorado's great outdoors, and gorgeous homes can make your dreams come true in a year-round playground showcasing a virtual cornucopia of exciting activities.

Granby is only about 75 miles from Denver, and what you'll enjoy after this short drive is remarkable by any measure. You can ski and snowboard at Ski Granby Ranch, one of

Colorado's most family-friendly ski areas featuring amazing views of Rocky Mountain National Park.

The Fraser River offers blue ribbon fishing for Rainbow, Brown, and Cutthroat Trout. You can hike and mountain bike through a vast cross-country trail network, and enjoy all the amenities of the Base Camp Lodge. Golf Granby Ranch offers championship golf in a pristine setting surrounded by snow-capped peaks. Designed by the Nicklaus Design Group, this 18-hole course provides a golf experience that is both challenging and rewarding.

The town of Granby also offers a wealth of year-round activities, including a variety of youth programs, family dances and fun nights out, holiday camps, and art classes. There are youth basketball, hockey, volleyball, and bowling teams, a nice recreation and fitness center, holiday parties, fishing tournaments, plus horseback riding, rafting, and even obedience classes for the family dog. Granby offers highly regarded schools, excellent shopping, a repertory theatre, beautiful Granby Lake, and the county fair and rodeo each summer.
List of Zipcodes
| Zip Code | Zip Code Name | Zip Code Population |
| --- | --- | --- |
| 80446 | Granby | |
Demographics
| | Zip Code | City | County | State | National |
| --- | --- | --- | --- | --- | --- |
| Population | 4,270 | 72,549 | 519,022 | 5,759,582 | 331,426,769 |
| Population Density | 49.4 | 2,196.1 | 444.5 | 55.5 | 93.8 |
| Percent Male | 49.0% | 50.0% | 50.0% | 49.0% | 49.0% |
| Percent Female | 51.0% | 50.0% | 50.0% | 51.0% | 51.0% |
| Median Age | 50.8 | 39.9 | 36.0 | 40.2 | 39.0 |
| People per Household | 2.6 | 2.6 | 2.9 | 2.8 | 2.6 |
| Median Household Income | $106,904 | $92,115 | $68,256 | $115,942 | $61,963 |
| Average Income per Capital | $52,013 | $46,900 | $68,256 | $50,725 | $33,235 |
Market Data
| | Zip Code | City | County | State | National |
| --- | --- | --- | --- | --- | --- |
| Median Sale Price | $725,000 | $500,000 | $400,000 | $425,100 | $277,796 |
| Median Age of Home | 37.0 | 33.0 | 45.0 | 39.0 | 49.0 |
| Homes Owned | 86.0% | 68.0% | 63.0% | 67.0% | 58.0% |
| Homes Rented | 10.0% | 26.0% | 33.0% | 23.0% | 31.0% |
| Homes Vacant | 5.0% | 6.0% | 5.0% | 4.0% | 11.0% |
Market Trend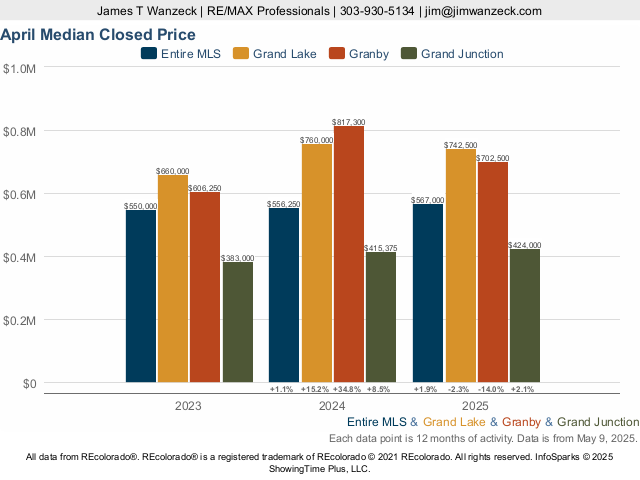 248 properties on market
Contact Us
RE/MAX Professionals
6020 Greenwood Plaza Boulevard
Greenwood Village, CO 80111, USA
Valuation Index
Quality of Life - 90%
Climate & Environment - 75%
Schools & Education - 73%
Safety & Crime - 17%
Quality of Life
| | Zip Code | City | County | State | National |
| --- | --- | --- | --- | --- | --- |
| Cost of Living Index | 110.0 | 103.0 | 109.0 | 110.0 | 100.0 |
| Health Cost Index | 121.0 | 108.0 | 121.0 | 119.0 | 100.0 |
| Commute Time | 25.0 | 26.0 | 27.0 | 25.0 | 24.8 |
| Commuting by Bus | 0% | 4.0% | 4.0% | 1.2% | 2.1% |
| Commuting by Carpool | 7.0% | 10.0% | 15.0% | 11.0% | 13.5% |
| Commuting by Auto | 76.0% | 82.0% | 78.0% | 80.0% | 79.1% |
| Working at Home | 16.0% | 4.0% | 3.0% | 5.2% | 4.7% |
Walk Score®
Climate & Environment
| | Zip Code | City | County | State | National |
| --- | --- | --- | --- | --- | --- |
| January Average Low Temperature | 13.6 °F | 16.2 °F | 16.2 °F | 13.7 °F | 22.6 °F |
| July Average High Temperature | 84.0 °F | 87.9 °F | 87.9 °F | 77.5 °F | 86.1 °F |
| Annual Precipitation (inch) | 17 in. | 13 in. | 13 in. | 19 in. | 38 in. |
Schools & Education
Safety & Crime
Zip Code
City
County
State
National

Violent Crimes

Calculated annually per 100,000 residents

Assault
162.9
163.6
171.6
246.3
250.2
Murder
2.2
2.4
2.4
3.8
5.0
Rape
70.4
70.2
73.2
67.2
42.6
Robbery
123.3
51.9
59.3
63.6
81.6

Property Crimes

Calculated annually per 100,000 residents

Burglary
223.7
327.4
315.6
348.4
340.5
Theft
360.4
543.3
381
1,858.3
1,549.5
Motor Vehicle Theft
603.0
475.0
852.5
384.0
219.9
Take a photo of this QR code
to keep this website details